Do you want to tee up more than drinks and hors d'oeuvres?
The Swing Factory Golf Team can set up an indoor golf swing analysis bay or an indoor golf school customized to fit your needs. We provide several options for your hospitality suite. By using modern technology, indoor event venues can be transformed for golf instruction, play, or competition for beginning, intermediate and passionate golfers. Golf schools, putting contests, long drive and close-to-pin simulation, or split screen swing analysis.
We have a golf solution for young or old, golfer or non-golfer, men, women and children! Let us design a package of fun golf entertainment for your next event.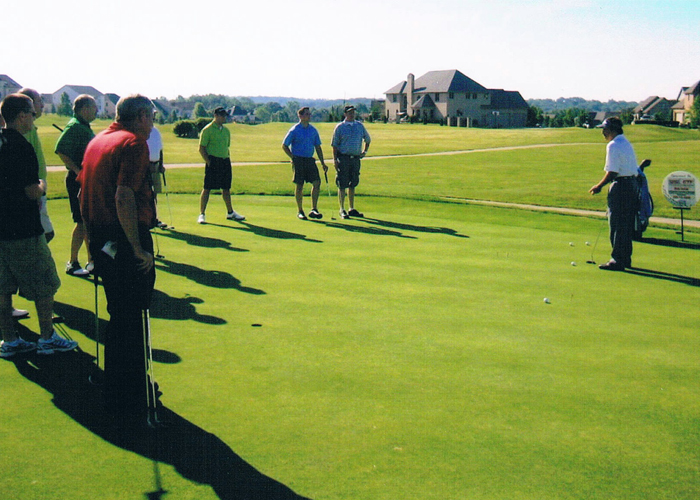 Team Building
We developed a concept that provides your company a unique team-building option for golf. Our program requires strategy, creativity, organization, and performance to complete. Participants also learn how to play better golf, a sure way to boost company sales!
Trade Shows
Need traffic in your trade show booth? Our instructors can stop traffic and entertain guests passing by your booth! Using a wireless mic and a big screen TV, we'll analyze and provide swing tips for your VIP customers and show guests. With the increasing use of technology, we now have many unique and new options for your trade show. Launch monitors give us the ability to provide you with a visual appeal that stops show goers in their tracks. Add to that an instructor/performer who knows how to draw people into your space and you have a recipe for success. Golfers and non-golfers can't help but stop to listen to our golf experts offering tips or clinics for how to swing or play.
Golf Course
If you've been asked to plan your company golf outing or need help finding the right course or venue for your event, The Swing Factory can help. Let us guide you through the process. After all, we know golf and it is our business to make sure you and your invitees have a great time enjoying this wonderful game. Our instructors can provide clinics before play, swing analysis after play, or play along side your important contacts.
We all know business deals are closed through relationships that have been built over a period of time. The sport of golf offers an ideal setting for your company or employee to engage with customers. Spend more time with those decision makers while walking in nature playing the fastest growing sport in the world.
As a corporate golf entertainment company, The Swing Factory has been working with Fortune 400 companies for more than 15 years. Through our experience we have developed relationships in the industry that can help you make the right decisions for your event.
Mobile Golf Instruction
Can't make it to our Roswell location? Have The Swing Factory come to you! Don Peterson and The Swing Factory Team can travel to your location to speak on insightful golf topics and provide interactive activities. Fees from $1,500 locally and $3,500 when traveling.
Options include:
Golf Simulation
Golf ball launch monitors
Long Drive competitions
Putting Contests
Digital Golf Swing Analysis by Don (option to include digital copy of "Baseball Golf" and/or option to include digital swing evaluation via email to client.)
BodyTrac Golf Analysis – this is the very latest in training technology – perfect for the avid golfers!
"Trade Show Traffic Stopper (When Don talks golf, people listen. Using a wireless mic Don shows attendees how to improve their swing by projecting side by side comparisons onto a large screen.)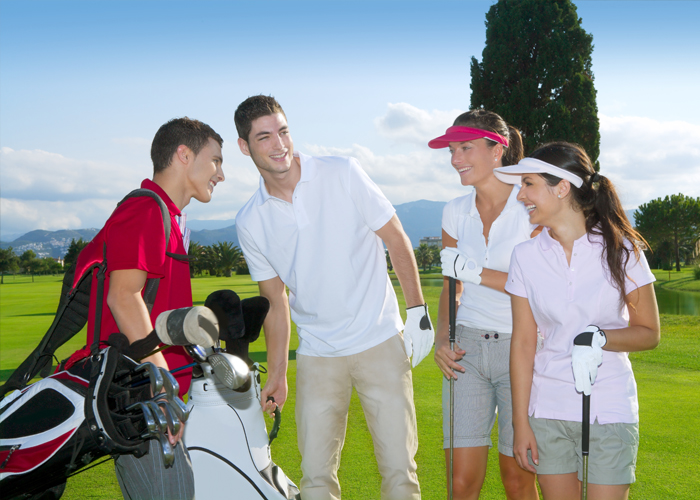 Contact Us Today to
Request A Quote