The Swing Factory in Roswell, GA uses a variety of golf training aids and tools including state of the art digital video analysis provided by Hudl Technique, ball flight launch conditions provided by Ernest Sports, and 3-D motion capture from SwingGuru. Along with our unique teaching style, these tools will undoubtedly improve your golf game.
Ernest Sports ES16 Ball Launch Monitor
A launch monitor provides vital information about your golf game. By knowing your club speed, ball speed, distance, smash factor, spin rate and launch angle, we can chart and track your numbers to show improvement throughout our training program. This information proves invaluable when making changes to your motion to improve performance. Each of our students receives INSTANT visual and audible feedback. Now you can know your yardages for each and every club in the bag just like the pros!
Swing Factory Tools Videos
Ernest Sports ES16 Tour Launch Monitor
Swinguru Pro 3D Motion & Balance Tracking System
Training Tools
Many of the tools we use to train golf are items that should be very familiar to you. We use beach balls, medicine balls, tee ball (baseball), rubber bands, broom handles and even a punch bowl! As you'll come to understand, our teachers use these common items to communicate proper motion to students more effectively. We know that hitting a small golf ball off the ground with a golf club can be a daunting task for a beginner or novice. We've had great success by taking the club and ball away for the initial swing training. Without the club and ball, students have less to think about and learn faster. Once the proper form is achieved using the tools, we gradually introduce the club and then the ball.
Hudl Video Analysis Software
Each and every session is recorded for reviewing and saved for future reference. At the end of your lesson we send a recap to your personal email for review. Hudl offers a free app, which you can download onto your phone. By using the same app as yourgolf instructor, you can send video back and forth for analysis between lessons.
We also incorporate the use of video to perfect drills. If your positions are correct while performing a drill, we find it is easy to transfer this feeling into your swing at a golf ball.
Swing Guru
Infrared 3-D Motion Analysis for Golf. Revolutionary data tracking software enabling golfers to train in ways never before understood.The Swing Factory has been excited about this technology since its introduction at the PGA Show January, 2013.
As with most computerized golf training systems, SwingGuru is a data-collecting device. The information can be overwhelming for the novice as well as trained instructors. Like video, before and after views can help students learn what it takes to make an efficient and powerful motion.
Cross Training System by CDM Sport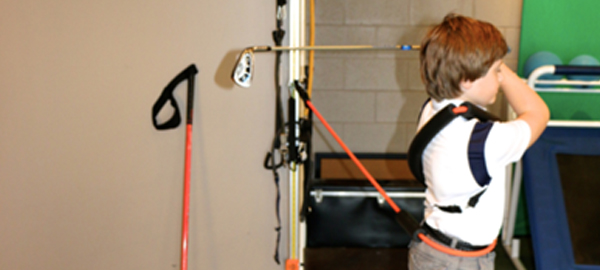 We use several tools from CDM Sport. This XTS system is great for core training. Many of the exercises we use have been a part of Tiger Woods program in the past. Tiger used this drill to increase and strengthen the hip flexors.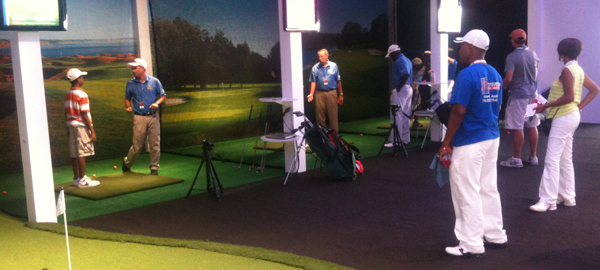 Sign up with your email address to receive our latest free videos and updates.