The Swing Factory Golf Studio Team
The Swing Factory's team of dedicated golf instructors are passionate about teaching the game of golf. Whether you are an seasoned golf player looking to hone your golf game or are just beginning to Start Golf Now, we can meet your needs.
Call the Swing Factory Golf Studio to set up a lesson or series of lessons. We can help you achieve your goals on the course.
Don Peterson, PGA

Don Peterson is one of the most accomplished and experienced teachers in the world. He has taught more than 100,000 people and has been voted a TOP 50 Instructor in the United States three times by Golf Range Magazine. He is the author of "Miyagi Golf, "Baseball Golf", and "Start GOLF Now" all available on iTunes. Don is one of the fastest growing instructors on YouTube where his unique style of training sets him apart. His book Miyagi Golf outlines a system for learning golf unlike any other.
Don spent years developing the Miyagi Golf System, but he also began formulating ideas for how to improve the golfers training environment and speed the learning process. His new 5,000 square foot Swing Factory Golf Studio in Roswell, Georgia provides students with a specially designed environment for better golf training.
Don's long list of students includes comedian Jeff Foxworthy, NFL legend Brett Favre, PGA & Champions Tour golfer Tim Simpson, and the 2004 Champion Golfer of the Year, Open winner Todd Hamilton.
When not at the studio, Don travels on location for corporations providing his unique style of teaching and golf entertainment. Don resides in Roswell with his wife Sharon and son Cade.
SUMMER SIRMONS, LPGA
Golf Instructor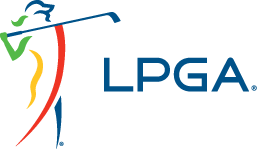 Summer Sirmons has been immersed in the golf industry for 25 years and has worked with juniors, new players, touring pros, and students who want more from their golf games. Her straightforward, uncomplicated teaching style is built on the scaffolding of the LPGA of a Student-Centered Model, and her approach is enhanced by decades of playing experience, her background in psychological studies, and her passion for growing the game.
Born in the small town of Cuthbert, Georgia, Summer Sirmons started playing golf at the age of twelve. Summer quickly advanced to a high level in State and National Tournaments that earned her a full athletic scholarship to The University of Georgia. While there, she was a member of the 2001 NCAA Championship Team, collected two Individual titles, was selected as a member of the US-Japan Cup, and was a three-time All-American.
After graduation, Summer turned professional and competed on the Duramed Futures Tour until realizing her passion for teaching the game was higher than her passion for playing the game herself. Since that time, she has:
Member of LPGA Teaching & Coaching Division
Certified US Kids Coach
Certified by Positive Coaching Alliance
Created Play Think Learn Golf which offers Group Developmental Programs
General Manager of Steel Canyon Golf Club
For lessons with Summer send email to summer@swingfactory.com.
Justin Masinko
Golf Instructor
The Swing Factory would like to introduce the newest addition to our team of professional instructors. Justin Masinko is a graduate of the prestigious Mississippi State Professional Golf Management program. Justin earned his Class A PGA certification under PGA Master Professional, Jeff Adkerson.
Justin played lacrosse in high school but switched to golf his Junior year after landing a job at a local golf course. Justin fell in love with the game but recognized immediately that he'd need to add length to his drives to be able to compete at a high level. For the next five years Justin worked diligently studying various techniques and methods of strength training and conditioning to improve his own club-head speed. Justin's pursuit paid off as he increased his club-head speed from 97 to as high as 115. This increase resulted in drives traveling more than 40 yards farther down the fairway. His 7-iron increased from 148 to 174 yds!
Justin is happy to offer his his expertise at The Swing Factory and to train under Top 50 Teacher PGA Member Don Peterson, and LPGA standout teacher Summer Sirmons. Justin will teach private lessons, help with summer junior golf camps, and specialize adding club-head speed to the members and students of the Swing Factory Golf Studio.
For lessons with Justin send email to justin@swingfactory.com.
Matt Lawson, PGA
Golf Instructor
Matt Lawson has been a featured player around the Atlanta golf scene for many years. A talented junior golfer, Matt won nearly every junior tournament he entered for 4 straight years. Two years ago, Matt joined Sequoya Golf and started his teaching career. This past year Matt was promoted to Head of Instruction at the well-known Eagle Watch Golf Club in North Atlanta. Don and Matt have been working together for almost four years, and he has received his DPGA teachers certification. Matt lives in Marietta, GA with his new wife Shannon.
Mike Davie
Golf Instructor
Born in England, Mike Davie learned Karate, Football, (soccer) and tennis before making the switch to golf after arriving in America. As a 15-year-old freshman in high school, Mike began working on his game with his new coach, Don Peterson. Mike worked hard on his game and gradually progressed to a 2nd place finish at state finals his senior year. After college, Mike spent 2 years further developing his game on the mini tours in Florida. As an instructor, Mike found the fitness side of golf appealing. He has developed a keen knowledge for golf training and was the first recipient of the DPGA Teachers Certification. Mike lives in Atlanta with his wife Lisa and son Andrew.
Sign up with your email address to receive our latest free videos and updates.